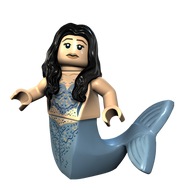 Syrena
is a beautiful and kind mermaid that encounters Captain
Jack Sparrow
on his hunt for the Fountain of Youth. On land, Syrena takes to minifigure form, but under the sea she transforms into an underwater creature. Don't be fooled by her sweet song – it's fishy business to tangle with the Mermaids of the Caribbean. But it may be the only way to find the Fountain of Youth. Syrena can be used to break glass or ice with her voice. Some NPCs will display love for Syrena's voice when she is screaming around them, and others will detest it and walk away.
Screenshots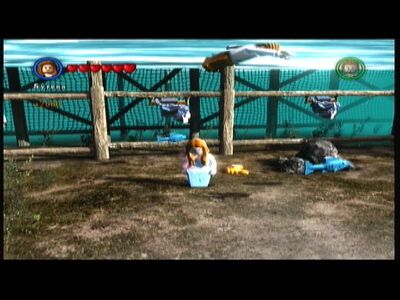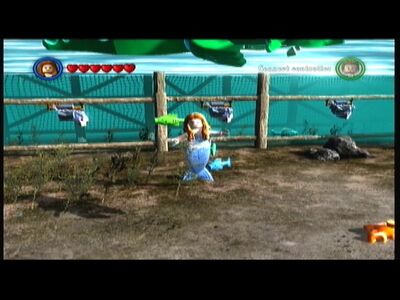 Trivia
In the real movie, Syrena's scales are a different color.
Her main weapon is a seaweed whip.
She is unlocked on the last level, on the Wii console.
She is the only playable mermaid character.
Her hair is brown in the game, not black
Ad blocker interference detected!
Wikia is a free-to-use site that makes money from advertising. We have a modified experience for viewers using ad blockers

Wikia is not accessible if you've made further modifications. Remove the custom ad blocker rule(s) and the page will load as expected.