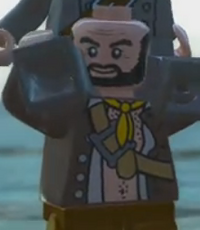 Pintel was a member of Captain Hector Barbossa's pirate crew serving as a cannoneer aboard the Black Pearl. He appears in The Curse of the Black Pearl, Dead Mans Chest, and At World's End. He and his nephew Ragetti never leave each others side.
Ad blocker interference detected!
Wikia is a free-to-use site that makes money from advertising. We have a modified experience for viewers using ad blockers

Wikia is not accessible if you've made further modifications. Remove the custom ad blocker rule(s) and the page will load as expected.