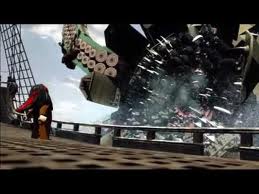 The Kraken is the Lego beastie boss on Dead Man's Chest- Chapter 5. It is one of the most deadly bosses in The Game.The Kraken is a boss in the game. You have to defeat multiple parts of the Kraken to win the battle. The boss battle against Kraken was not in the DS version of the game.
Gameplay
(Video copyright Pryingtuna85649.Game copyright Lego and TT games)
Ad blocker interference detected!
Wikia is a free-to-use site that makes money from advertising. We have a modified experience for viewers using ad blockers

Wikia is not accessible if you've made further modifications. Remove the custom ad blocker rule(s) and the page will load as expected.