The Gunner Zombie is an undead crewman of the Queen Anne's Revenge. Brought back from the dead and a loyal servant to the brickthirsty Captain Blackbeard, he'll make intruders wish they had never tried to tangle with his ship. He is also an enemy in The Ride level.
On Stranger Tides
On Stranger Tides is so far the only movie chapter Gunner appears in. He is an enemy character, but is unlockable for play.
Abilities
Gunner is a useful one. He is a superstrong character, and can walk underwater, as can all Zombies.
Screenshots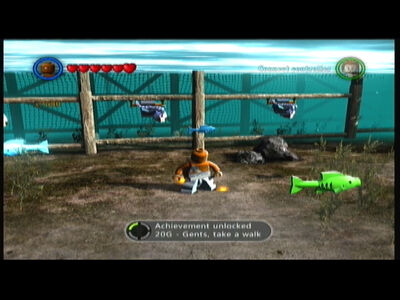 Links
Ad blocker interference detected!
Wikia is a free-to-use site that makes money from advertising. We have a modified experience for viewers using ad blockers

Wikia is not accessible if you've made further modifications. Remove the custom ad blocker rule(s) and the page will load as expected.