This
Cannibal
is just another friendly native of Pelegostos Island, until acting c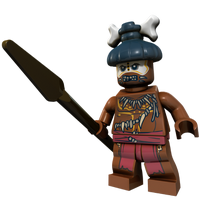 hief Captain
Jack Sparrow
tries to make a premature exit from their ceremonial feast where he's the unfortunate "guest of honor." Don't be late for dinner when he's around-especially if you're the main course!

The cannibal is a native of Pelegostos Island where his Cannibal Tribe believes Captain Jack is their god, trapped inside of a minifigure! He loyally serves Chief Jack-until he tries to serve him for dinner!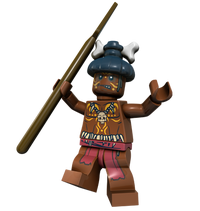 Ad blocker interference detected!
Wikia is a free-to-use site that makes money from advertising. We have a modified experience for viewers using ad blockers

Wikia is not accessible if you've made further modifications. Remove the custom ad blocker rule(s) and the page will load as expected.